Welcome onboard! This is just a quick guide tour on how to use our new Customer Panel. Once you've signed up and activated your account (through the activation link sent to your email – if not received, please make sure to check spam box), please login to your account and follow the steps below accordingly:
1. Adding funds to your balance (to order services).
– Navigate to the Add Funds section from top menu bar:
– Define the deposit amount
– Click the 'Pay' button to make a payment, and load funds to your account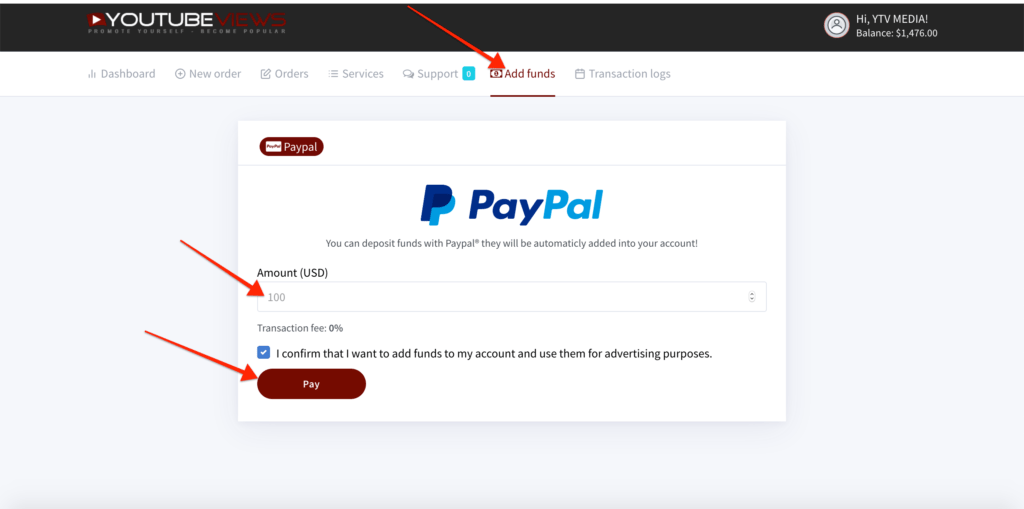 2. Placing an order
– Navigate to the New Order section
– Choose the Category of the selected service
– Choose a service type (order service)
– Paste a relevant URL/Link (ie. YouTube video URL, Spotify track URL, etc)
– Type the desired quantity of ordered item (ie. 25000)
– Confirm your order by hitting 'Place order' button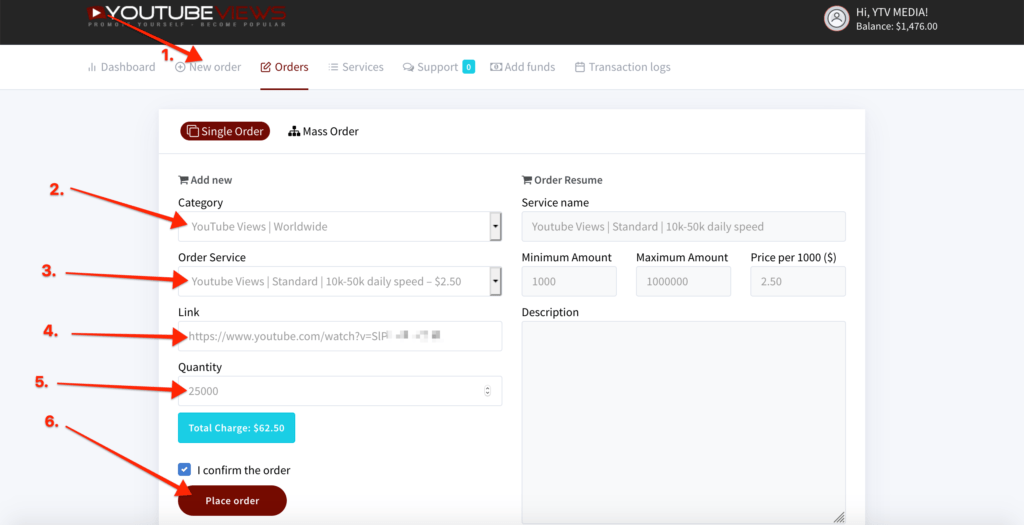 3. Checking progress of placed orders
– Navigate to the Orders section
– Verify the status of all your orders (historical). Please note, that most of orders start within 1h of submission. However, please allow up to 24h buffer time for us to start your campaign.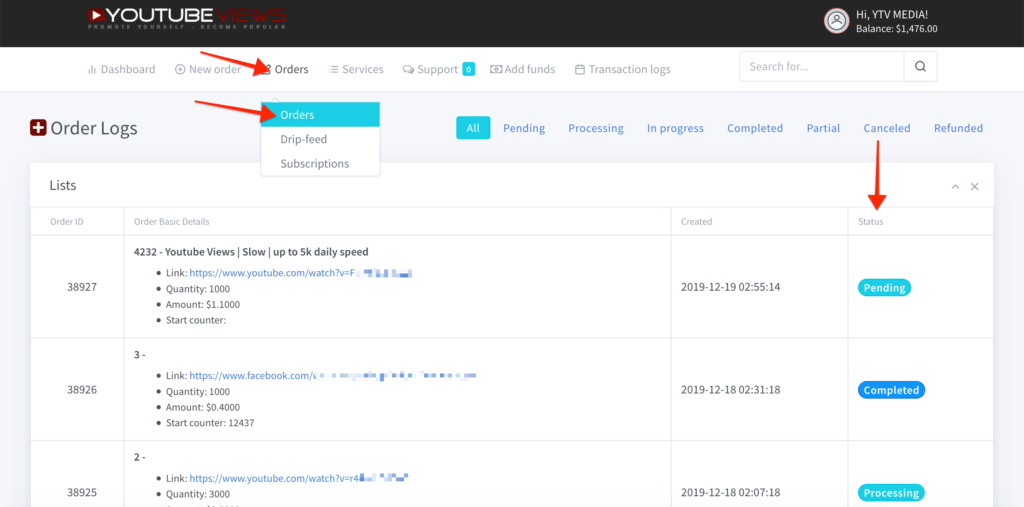 Statuses:
– Pending – new order, hasn't been processed yet.
– Processing – we started processing your order
– In Progress – your order is active
– Completed – your order is completed
– Partial – order has been partially delivered (remaining funds have been refunded)
– Cancelled – Order has been cancelled and refunded – please contact us to learn the reason
– Refunded – Order refunded
Feel free to contact us if you need any help:
1. via ticketing system
2. via contact form